MARKETS served by the SWPTA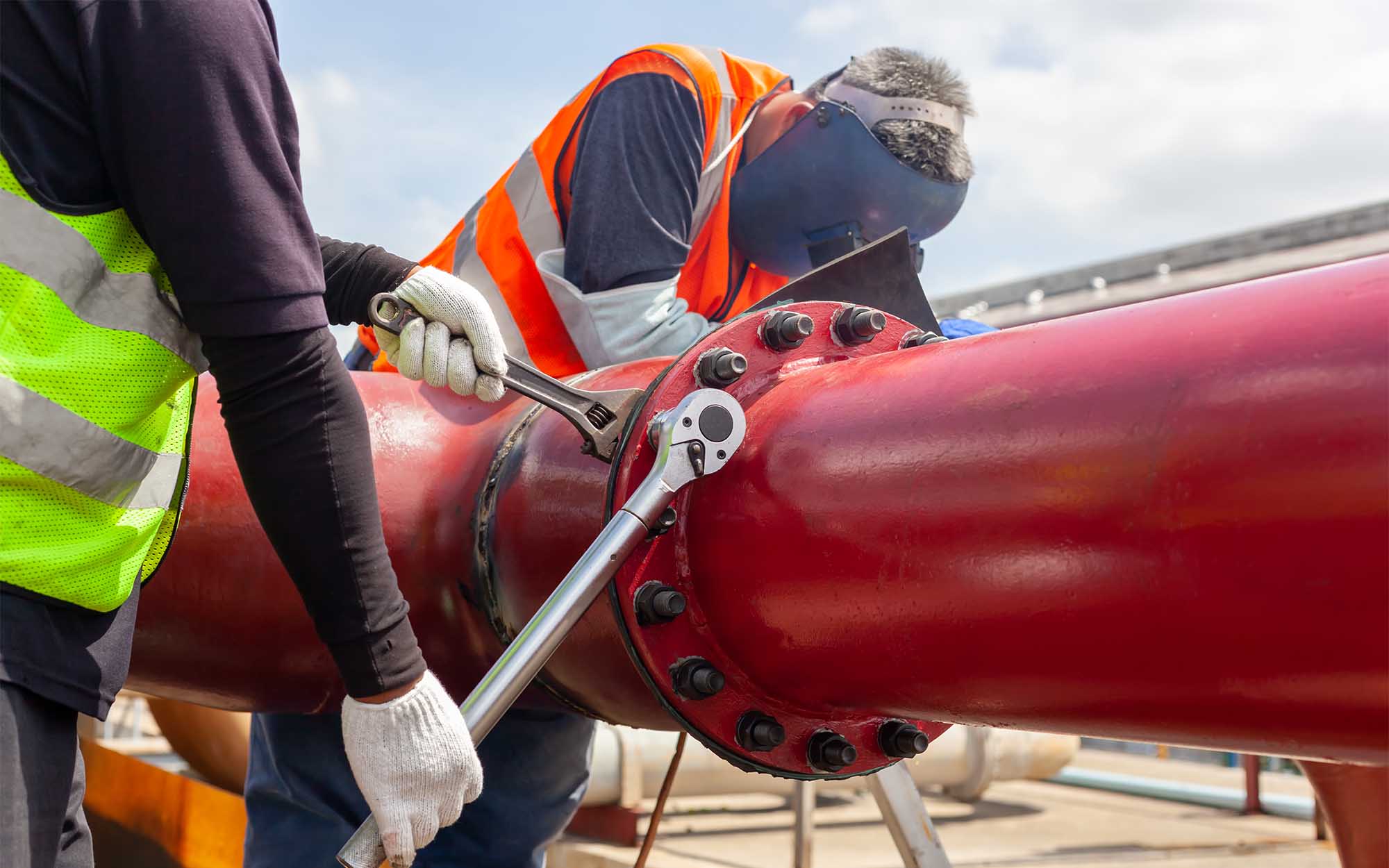 Southwest Pipe Trades Association and United Association affiliated members provide highly-skilled labor in the energy sector
The tradesmen and tradeswomen of the SWPTA are members of UA Local Unions and take pride in the fact they provide the energy sector with the highest quality labor available.
Energy development is one of the most vital economic components of the southwest. For generations, our members have built and maintained the pipelines that have made the southwest an energy powerhouse. Now, with large solar and wind projects on the horizon, the current and future work outlook for skilled UA Local union members in the southwest is strong. As the U.S. slowly transitions from fossil fuels to renewable energy sources, the SWPTA affiliated unions continue to develop new training curriculums designed to prepare their members for future work in this industry.
United Association training enhances the quality of work in the energy sector
SWPTA-affiliated and UA signatory contractors are constantly working with a wide array of facility owners and government agencies to secure permits, set labor terms and provide the requisite training needed to complete all types of work in the energy sector.
For decades, UA signatory contractors have provided highly skilled and highly trained employees to work on nuclear, oil, coal and natural gas facilities.
As UA members, these men and women are committed to performing excellent work, which means it is done safe and finished on time.
In order to deliver high quality work, the training centers of SWPTA affiliates not only offer mandatory apprenticeship training, but they also encourage journeymen to continue their education in order to keep up-to-date on the latest energy sector technologies, skills and tools. This commitment to excellence through high-quality training is what makes our members experts in both the non-renewable and renewable energy sectors such as solar, geothermal and hydroelectric.
The SWPTA is committed to investing time and resources into the energy sector in order keep the most tradesmen and tradeswomen working for the longest period of time.